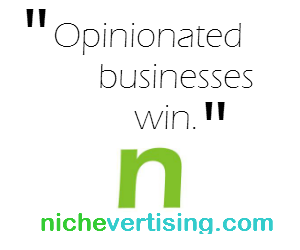 Shopify is a web application that is considered the leading e-commerce platform for bootstrapping entrepreneurs to create online stores.  As a Canadian company who bootstrapped itself to success for several years before they raised VC money, Shopify is known for having great marketing chops.
One of the marketing campaigns that helped propel Shopify from an obscure Canadian company into an international phenomenon is their Build-a-Business competition.
As told on the Shopify Wikipedia page,  the Build-a-Business competition was born through their relationship with the best-selling author of the 4-hour Workweek, Tim Ferriss.
Even though Ferriss helped kick-off the competition back in 2010 when it started, now the competition incorporates marketing mavens such as Seth Godin, Gary Vaynerchuk, Eric Ries, Tina Roth Eisenberg and Daymond John.
The way the Build-a Business competition works in its latest iteration is that new businesses launched on the Shopify platform during the contents are entered to win a grand-prize of a $50,000 angel investment for a 5% stake in their business.
Five winners were selected based on their ability to sell the most products on the Shopify platform within their category.
Last month, Shopify announced these winners which included:
This weekend, I spent some time browsing through these 5 online stores, analyzing if there were any commonalities that entrepreneurs could learn from.
After about 90 minutes of clicking through each of these online stores, I took away the following 3 marketing lessons that we all can learn from these competition winners:
1. Design matters, but brand matters more
Of the 5 winners of the Shopify Build-a-Business competition not one of them have what I would consider a state-of-the-art website design.  Don't get me wrong, each their websites are decent, but none of them are off the charts. However, each of these 5 companies conveyed very strong brand messaging.
Not only was each of their brands strong, but also they each had brands targeting a very specific type of person, who approaches life in a very specific way.
The takeaway from this is that you should never spend a lot of money your website design until you develop a strong brand message.
To do this, you must have a strong point of view baked into your unique selling proposition.  Once this point of view is fully developed, then go all out integrating it into your products and services.
Bottom line — Opinionated. Businesses. Win. (click to tweet this)
2. Attach your brand to a passionate subculture
I noticed that each of the 5 winners of the Shopify Build-a-Business competition were representations of subcultures.  These were not just any subcultures however, these were subcultures whose members are passionate about self-identifying themselves as members.
Subcultures self-identify themselves usually through their style, music, hobbies, and sometimes careers. This provides a variety of business opportunities for entrepreneurs with insight into how to market within each of these areas.
The lesson here is that if your brand becomes a symbol within a passionate subculture, 99% of your marketing is done.
3. Domain names are not as important as they used to be
All 5 winners of the Shopify Build-a-Business competition have wonky domain names that are rather long based on conventional wisdom.
Each of their domains are at least 10 characters long, one of them has the infamous hyphenated domain name, and two of them used misspelled words.
In this day and age, short piffy domain names are a nice to have, but not required for marketing success.  So the key takeaway is that you should never beat yourself up over your domain name.
Just make sure you are not infringing on someone else's copyright, which is just about the only rule in domain names that matters these days.
As long as you create products and services that are in demand, the demand will find you regardless of your domain name.