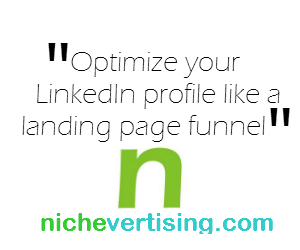 Using LinkedIn for marketing is a traffic driving machine if you know how to do it right.  Once I got 500+ LinkedIn connections, LinkedIn easily became the #1 content marketing referral source for Nichevertising by surpassing both Facebook and Twitter.
No joke.  LinkedIn is now the #1 content marketing channel for Nichevertising and the #3 overall source of traffic behind SEO and direct traffic.
In this post I'm going to show you how I did it and how you too can get 10 times more referral traffic to your website from LinkedIn.
Below is the Nichevertising Google Analytics' traffic chart from last month showing our top 10 traffic sources for the 31 days of August 2013.